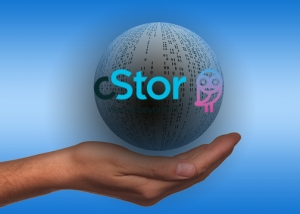 With roots in data center technology and a superior team of subject matter experts, cStor continues to grow as a technology partner that aways does what is right for the client.
What is the inspiration behind cStor ?
Putting people on a path to success. This goes for our clients, our employees and our partners. cStor came about as an idea to make people's lives better—to do the right things for the client. Quoting Richard Branson, "If you can make peoples lives a lot better, you've got a really good business." We find innovative ways to solve business and technical problems in the data center. cStor is the solution-oriented partner to help solve current data center issues and prevent future problems through smart architectures and complete solutions.
Over these 13 years of cStor, what are most interesting changes encountered?
Expanding to meet clients' changing needs. cStor continues to expand world-class solutions in order to do the right thing by the client. It doesn't always mean incorporating the latest and greatest technology—it means creating a solution that manages current data center issues in the most effective way, and scales for future needs. And, the frontier of data center management continues to expand offering new challenges and opportunities for cStor.
What is on the horizon for cStor?
Fortifying our relationships with our clients, our employees and our partners. We have to be the best at what we do. With this aim, cStor continues to grow. We continue to surround ourselves with the best in the world. Technology is part of the solution but not the end goal as we strive to provide best-in-class IT solutions, a user-friendly experience, and meet or exceed clients' business goals. We provide a great place to work for our employees while serving clients with integrity, reliability and trust. We will always do what is right for the client.
How does cStor build and maintain motivation?
Appreciating what we have achieved but understanding we have to continue to innovate. There is great satisfaction in following passions in a way that serves our clients. We strive for advanced certification and expertise for employees. And, we focus on helping clients achieve business objectives through a friendly experience.
Where will cStor be when celebrating 14 years?
Continuing to lead. With the right people focusing on the right things, we will stay on top of data center management solutions. This will foster the cStor position as leader in infrastructure services that streamline operations, increase IT efficiencies and accommodate growth in an ever-changing technological landscape.
What is a key strength for cStor's continued success?
Partnering with the best. Top notch, highly trained and highly motivated employees along with best in class technology providers enable cStor to deliver superior solutions, provide advanced expertise, create world class solutions. We deliver best-of-class IT solutions to businesses worldwide.
How will cStor lead the way?
Looking beyond IT. At cStor, we continue to spend time pondering clients' needs, and how we can help them solve their business problems and aspirations in a new way. This ensures that we are always doing what is best for each and every client. cStor always puts the client's interest first.
Find out more, visit us on YouTube and get to know cStor.